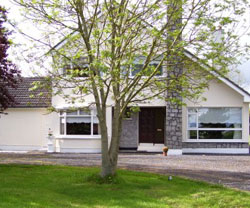 A wealth of historic monuments can be found in County Meath, which is also known as the Royal County, because the seat of the High Kings of Ireland was on the Hill of Tara. County Meath is a land of historic ruins and old castles. The largest Norman castle in Ireland is a 13th century edifice in the town of Trim that was used in the movie Braveheart. There is also a castle in Slane that which is also popular for its yearly rock concert. In the Boyne Valley many relics of the past stand, from pre-Christian tombs to 17th century stately homes.

There are several fascinating ancient sites in County Meath, but the most famous is the 5,000-year-old Brú na Bóinne, a large and important megalithic complex. County Meath has some of Ireland's best golf courses.
County Meath's coastline is only 10 kilometres long. But the county is crossed by rivers stocked with salmon, sturgeon and trout. The organic garden and riverside nature trails are among the attractions of Sonairte, the National Ecology Centre.
---