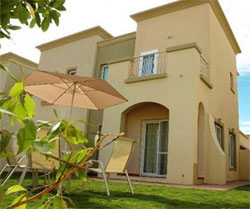 Luxury residences are the hallmark of this district, from sprawling, custom-built mansions in exclusive communities to elegant skyscrapers by the waterfront. Private enclaves for expats and their families, as well as the wealthiest of Emiratis, enjoy 24-hour security, plus easy access to the main highways of Sheikh Zayed Road and Emirates Road.

At the centre of it all are the Emirates Living Community and the mixed-use Dubai Marina. Other jewels are Discovery Gardens, Dubai Pearl, Jumeirah Islands, Jumeirah Lake Towers, Jumeirah Village and Jumeirah Park.
The district is also the commercial hub for the prestigious free zone, Dubai Technology, Electronic Commerce and Media Free Zone, or TECOM, which includes Dubai Media City, Dubai Internet City and Dubai Knowledge Village.
Key residential areas
Emirates Living Community
,
Dubai Marina
,
Dubai Pearl
,
Discovery Gardens
,
The Gardens
,
Jumeirah Village
,
Jumeirah Island
,
Jumeirah Lake Tower
,
Jumeira Park
,
Dubai Promenade
,
Al Sufouh
,
Al Furjan
Emirates Living Community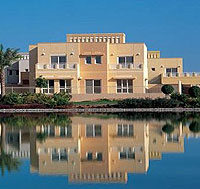 The Emirates Living Community is at the top of the A-list of Dubai real estate. It offers genteel gated suburban neighbourhoods of high-quality family homes, near first-class leisure facilities and international schools.

These exclusive and well-secured enclaves are strategically near playgrounds of the wealthy: the Dubai Marina and the Emirates Golf Club. Dubai's own Beverly Hills, Emirates Hills, has the Montgomerie Golf Course with its Golf Academy and championship links, as well as deluxe, custom-built mansions.
Dubai Marina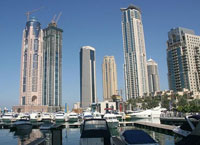 Totally man-made, this massive, upmarket waterfront community aspires to be the Venice of Dubai.  At its heart is an excavated 3.5-square kilometre waterway that leads to and from the Persian Gulf. Low-rise apartment buildings and skyscrapers, plus four marinas with total berth capacity for 600 yachts, surround the main promenade.

The Dubai Marina's canal is being extended to eventually become the longest man-made canal, the Arabian Canal.
Dubai Pearl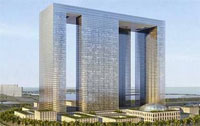 In the heart of Dubai Media City, Dubai Pearl is an upscale cluster of four residential towers arising from two podiums with dining and shopping outlets. The multibillion-dollar development offers "sky homes" on the penthouse floors, offering not just a stunning and unobstructed view of the Persian Gulf, but also private pools and sunroof gardens.
Discovery Gardens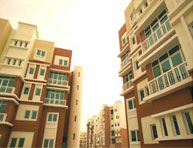 Discovery Gardens' themed apartment buildings, between Sheikh Zayed Road and Emirates Road, are affordable low-rise residential buildings, with themes centred on the garden landscaping, such as Zen, Mediterranean or Cactus.

The apartment buildings number almost 300, housing 26,000 units in various sizes, with the Ibn Battuta Mall conveniently across the apartment complex.
The Gardens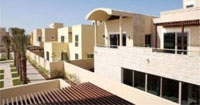 Quiet, green and family-friendly, this massive residential development spans 220 hectares. The community is within walking distance of the first-class themed shopping centre, Ibn Battuta Mall, as well as the Sheik Zhayed Road and Emirates Road.
Jumeirah Village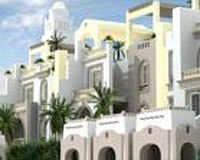 An integrated complex, the family villas and townhouses here mainly feature either Arabic or Mediterranean architecture. Some portions offer waterfront living, including marina berth spaces. The entire development comes complete with 24-hour security, mosques, medical centres, schools, sports and leisure venues as well as small retail and dining establishments.
Jumeirah Island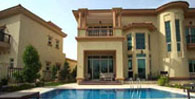 Spanning 300 hectares, the high-end community offers low-rise apartment buildings, large family villas and elegant town homes set amidst landscaped gardens and waterways. The architectural themes are international, ranging from European to Arabic to Mediterranean.
Jumeirah Lake Tower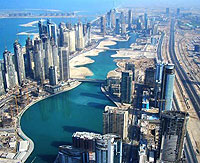 Artificial lakes and canals are situated in between high-rise office, commercial and residential buildings in this mixed-use community. They cluster around the Dubai Metals and Commodities Centre, which occupies the centre of the main lake along with a luxury hotel.
Jumeira Park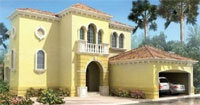 Family villas at reasonable prices in this community are a welcome alternative to the pricey real estate market in the rest of Dubai. The entire ecologically-conscious development features energy-efficient homes that have their own gardens and garage space. Children's playgrounds, jogging and biking trails and community centres for dining and shopping further add to the family-oriented ambiance.
Dubai Promenade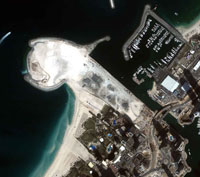 A luxury coastal development of residential high-rises surrounded by retail, dining and leisure facilities on reclaimed land, the Dubai Promenade's residents are blessed with stunning seaside views and fresh ocean breezes. It has its own marina, as well as its own unique landmark: a circular hotel that stands out against the seascape with its distinct wheel shape.
Al Sufouh/Sufouh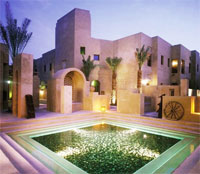 Known for its many free trade zones such as the Dubai Internet City, this coastal area also features new developments. The real estate projects here are focused more on low-rise buildings such as villas, rather than towering apartment complexes, although there are a few of these high-rises to be found, as well as modern luxury hotels.

The area is also known for its academic institutions such as the Dubai Police Academy, the Dubai College, Wellington School and the American University of Dubai.
Al Furjan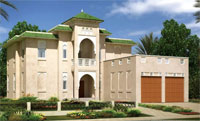 Another family-oriented development filled with individual, stand-alone villas, Al Furjan takes its name from the Arabic term for village, fareej, to emphasize the close-knit sense of community it wants to inspire among its residents and visitors. The integrated cluster of four modern villages comes with facilities for child care and play, personal fitness and recreation, as well as grocery stores and coffee shops.
---
Find properties for sale in Marina Emirates Living District, United Arab Emirates