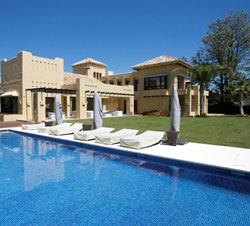 Those who simply can't be away from the hustle and bustle of city living should definitely look at Marbella. Located just beyond Balboa Avenue, Marbella has a cluster of ocean-view condominiums and grand, colonial style mansions. It is for the affluent, but Marbella has a livelier vibe than others.

This district holds the best of Panama. From here you can easily explore the historic Casco Viejo, or marvel at the nice view of the Bay of Panama. For a more vibrant experience, try any of the restaurants in the area, or treat yourself to a wild night of partying. Marbella is known for being the nightlife centre of Panama.

Aside from that, other entertainment choices and commercial necessities are also in close proximity. Supermarkets, cinemas, banks, post offices, and even recreational parks are never too far from Marbella residents.
---