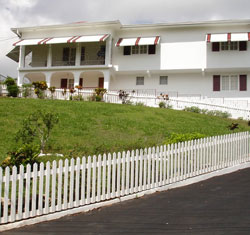 While its capital, Mandeville, is a major centre of trade, the parish of Manchester is largely agricultural. This area is known as Jamaica's bread basket. Organic farming and healthful natural cuisine are quite popular here. Its mountainous landscape is a good place for nature treks and conducive to a healthy lifestyle. Mandeville has an especially bracing climate and is a favoured holiday retreat.

There are plenty of outdoor sport facilities in this parish. The Manchester Club prides itself in having the first golf course in the Caribbean. It also has tennis and squash courts. Other activities that are especially enjoyed in this parish are badminton, horseback riding, and bird-watching.

There are also many limestone caves in Manchester, including Gourie Cave, the longest known cave in Jamaica, and Smokey Hole Cave, the deepest known cave on the island. Evidence of a Taino or Arawak community have been found in some of the caves. 
Mandeville is the main economic centre of the parish. It is also a significant educational centre, with some of the best high schools in Jamaica and good colleges and universities. 
One of Manchester's problems is lack of water supply. Few rivers run through this parish and the southern areas often suffer from drought.
There are also not many tourist attractions here. Apart from the caves, there are just a couple of interesting period homes: Marshalls Pen Great House, which is two centuries old and set in a wildlife sanctuary, and Bloomfield Great House, which is now a restaurant. The beautiful natural setting and the cool mountain climate are the main attractions of this parish. 
Mandeville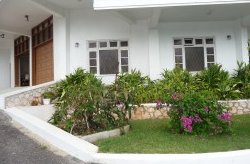 Of all the towns in Jamaica, Mandeville is considered to be the most English in character and is nicknamed English Town. It is also the only town in Jamaica that does not lie along a coast or a major river's banks.

Mandeville has many quaint old buildings. One of the oldest structures here is the 18th century great house Marshall's Pen. It has a grand courthouse and well-preserved rectory that both date back to 1820. There are also many fine mansions dating from the same period, plus a parish church and clock tower. The town square is grassy, like a village green.

It is an exceptionally tranquil residential area that is known for its wonderful flower gardens and flower shows. Both temperate and tropical plants thrive here, making for unique combinations such as sweet peas, hibiscus, and orchids under a canopy of peach and lychee trees. At an altitude of 628 metres, Mandeville overlooks the Don Figuerero Mountains. The fresh mountain breezes make it the coolest town in Jamaica.
Intellectuals and English expatriates are especially drawn to Mandeville. A lucrative mining industry which provided jobs and housing drew many educated locals and returning expatriates in 1957. Many of the people who settled here at that time were affluent and built luxury homes.
Lying in the very heart of Jamaica, the town provides easy access to any point of the island. Lately it is getting to have more of a suburban American character, with shopping centres and international franchises like Kentucky Fried Chicken. But the area around the Manchester Club, where the oldest golf course in Jamaica is found, still has the character of an English country town.
Christiana
The town of Christiana is nestled among rolling hills, a cool and tranquil spot located at an altitude of 900 metres. Once a haven for European dignitaries and Kingstonians escaping the heat of the lowlands, Christiana these days is quite a sleepy town. It is busiest on Thursdays, when higglers (market traders) come bearing produce to sell. Higglers' Night, as it is called, is the main event in the area, causing roads to be clogged up.
---