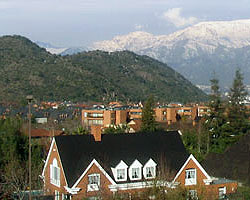 On the Mapocho River in the most northeastern part of the province, Lo Barnechea (prime area) is favoured by the well-heeled and is the largest commune in Santiago. Many upscale residential properties can be found here, including a large number of mansions and luxury homes. On the opposite end of the scale, Lo Barnechea also has some social housing projects. Most buildings are low-rise, but there are a few high-rise shopping centres.

Lo Barnechea is still one of Santiago's least densely populated areas, even though according to a recent census, its population grew by 50% in just a decade. However, the number is expected to rise because of further urbanisation.
La Dehesa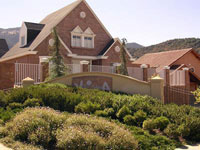 Many of Chile's wealthiest families now live closer to the mountains in places such as La Dehesa in Lo Barnechea. This tranquil suburban neighbourhood is where Chilean dictator Augusto Pinochet lived out his final years. Many houses here have a neo-Georgian motif.

La Dehesa lies in a valley by the Andes, along the north bank of Mapocho River, and is one of the few parts of Santiago that regularly experiences snow in winter. There are several ski centers nearby.
---