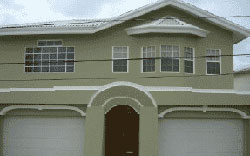 Named after the important river flowing along its northern border, Limpopo is all about the beauty of the untamed wilderness. Its location makes it the one of the best entrances to Africa, and South Africa's link to other countries in the sub-Saharan African region.

Positioned on the Tropic of Capricorn, Limpopo enjoys a pleasant climate and lots of sunshine all year long. Winters are dry and mild, while summers are long and pleasant, though it can get stiflingly hot at times. Short thunderstorms in the late afternoon are not unusual.
A popular destination famed for its breathtaking natural scenery and lush wildlife, Limpopo is also a treasure trove of historical and cultural relics. Getting around is a breeze since you'll be traveling on fast, safe roads.
If you've come to South Africa for a chance to encounter the Big 5 (lion, African elephant, Cape buffalo, black rhinoceros, leopard), then you're in the right place. The vast plains of South Africa's largest game reserve, Kruger National Park, are right here. There are also some privately owned game reserves with plush accommodations along the park's western border. Other interesting natural areas in the province include the endangered species refuge of Lapalala, the Modjadji Cycad Nature Reserve, and the forest trails of the Soutpansberg mountain range, home to majority of the world's leopards. Limpopo is also blessed with hot mineral springs, waterfalls, and sparkling trout waters.
Limpopo is also known for its interesting history and its colourful local culture full of myths and legends. The Balobedu people believe that their Modjadji, or Rain Queen, has the special power to summon the rains. Though there isn't a currently reigning Rain Queen (the last one died in June 2005), the legend goes on.
Other legendary places and rituals that enrich Limpopo's local culture include the domba dance performed as an initiation rite for young girls, the holy Vondo forest in which the royal burial sites are found, and Lake Funduzi, which is believed to be protected by a python god. Most of Limpopo's ancient forests abound with important ruins and relics, some from the Stone and Iron Ages.
Most of the regions in the province are malaria-free. However, it's still advisable to take anti-malarial medication at least a week before you plan to visit the areas near the Zimbabwean border and the lowveld area near Mozambique.
Polokwane
Limpopo's capital, Polokwane, was once known as Pietersburg. Characterized by wide streets lined with jacaranda and coral trees, elegant historical buildings, sparkling fountains, beautiful parks, and museums, Polokwane is not only Limpopo's cultural hub, but the centre of its commercial, agricultural, and trading industries as well.
Polokwane is also one of the country's top ecotourism destinations and its premiere hunting destination. The city itself is quite modern, with wide, well-maintained roads, top-notch hospitals, hotels, and a shopping centre. The city's economy thrives on its tourism, mining, agricultural, and manufacturing industries. Polokwane is blessed with a year-round pleasant climate.
Some tourist attractions worth visiting in Polokwane include: the Eersteling mountain—the site of South Africa's first gold power plant and first gold crushing site, and the Irish Green House, whose Polokwane Museum houses prehistoric exhibits such as fossils and the artefacts of early hominid settlements.
---