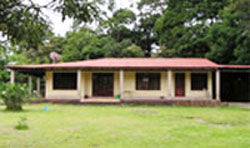 The rainy province of Limon has been slow to develop compared to the rest of Costa Rica, but it has its own appeal: Caribbean beaches with palm trees, white sands and fascinating coves; rich inland rainforests a diverse population that includes some indigenous Indian tribes and a sizeable Jamaican population community.

Limon's coral reefs are a delight for divers, and surfers love its waves. Puerto Viejo and Cahuita are the most popular beaches. The Tortuguero National Park protects endangered green turtles, herons, parrots, toucans and egrets, jaguars and monkeys. The park's beautiful lagoons can be explored by kayak or canoe.

Limon is Costa Rica's poorest province. It lacks infrastructure, which is one reason why large investors and property buyers go to the more developed provinces. The road from San José to Limon is gravel and full of potholes. Electricity and water are limited in some areas.
Yet this lack of development means that most of Limon's beautiful beaches are quite unspoilt. There are no luxurious resorts, and old, charming villages remain. Also, the cost of land is much lower here than in other provinces. Large parcels of tillable land and plantations are on offer.
Talamanca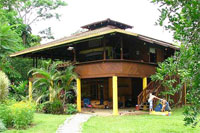 The mountainous area of Talamanca has a rugged charm that continues to attract North Americans and Europeans to its jungles, villages, and shores. The formidable mountain ranges once made access to the region very difficult and discouraged colonizers. One of the peaks is Costa Rica's tallest mountain, Chirripo.

The region is inhabited by the indigenous Cabecar, Bribris, and Guaymies groups, living separately on the slopes of the Talamanca range. These groups preserve their religious beliefs and traditions, and their settlements are protected by the La Amistad International Peace Park. Along the coast of Talamanca, Afro-American villages are most prominent.
Once cultivated with banana and cacao plantations, the largely unspoilt region is now a great place for adventure tourism, including hiking and camping. Some coasts are known for swimming and surfing, and have a few hotels, cabins, and restaurants.
The most popular destinations in the region are its beaches Cahuita and Puerto Viejo. Cahuita's black sand beach has been awarded the international Blue Flag for cleanliness. Puerto Viejo's Caribbean lifestyle attracts young people and its pounding waves, famously known as Salsa Brava, are heaven to experienced surfers.
Puerto Viejo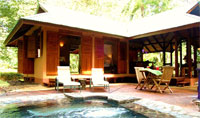 The fishing village of Puerto Viejo is now one of Costa Rica's most visited places, famous for its lovely gold sand beaches. The beach town, where English is widely spoken, is a favourite among young crowds, who enjoy its combination of funky atmosphere and laid-back lifestyle.