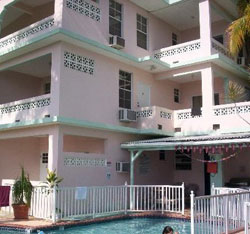 The town of Las Piedras has an economy that is largely centred on handicrafts and the skilled artisans who make them. Among the local crafts that are in high demand are baskets, ceramics, pottery, woven garments, stone carvings, and musical instruments. One well-known craft is the silla hamaca, a hanging chair made from a strong type of cotton thread called cordoncillo. All these crafts are displayed and sold at the Paseo Artesanal.

Las Piedras boasts of valuable historical sites from three important periods. La Cueva del Indio is an archaeological site where petroglyphs and artefacts dating way back to Pre-Columbian times were unearthed. Adjacent to this National Historic Monument is Asentamiento El Monte del Retiro which was the location of a Taino Indian settlement. The Spanish colonial era is represented by the Plaza de Recreo Juana Rosa Martinez.

Other interesting landmarks are Museo Historico de Las Piedras, which features exhibits documenting the history and handicrafts of the town, and Parque Francisco Negron, the only Triple A baseball park in Puerto Rico.
---