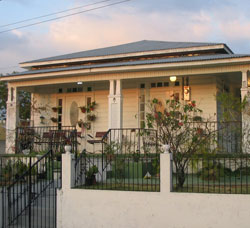 The City of Sweet Oranges, as Las Marias is called, is situated on a ridge line in the Montañas de Urayoan.

The mountain town's main appeal lies in its orange groves, which produce some of the sweetest citrus fruits in the region. Before it became known for its orange crop, Las Marias had a number of coffee plantations, which are now being maintained by the State Office of Historical Preservation for their historical value.
Other interesting landmarks in Las Marias are Barrietos Cavern and Ruinas Ingenio Azucarero Paco Gaztambide, which are the ruins of an old sugar mill.
---