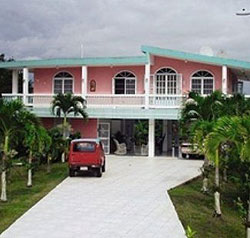 The town of Lares is the site where the cry for revolution against Spain for Puerto Rican independence—known as "El Grito de Lares"—was declared on September 23, 1868. Although the revolt was short-lived, Spain granted many liberal reforms to the island nation, including giving Puerto Rico provincial status, granting Spanish citizenship to Creoles, and the gradual abolition of slavery.

The economy of Lares is centred on agriculture, with coffee, bananas, oranges and tomatoes as the main crops.

Tourism is focused on the town's historical significance. Lares was declared a historical site by the Institute of Puerto Rican Culture and has been listed as the birthplace of Puerto Rican Nationalism. Every 23rd of September, Puerto Ricans visit Lares to commemorate "El Grito de Lares" at a special festival.
One place of interest is the Plaza de la Revolucion, the main square of the town. This is a frequent site for artisan shows, where craftsmen display and sell their handicrafts to tourists, and farmers and plantation owners sell their agricultural products. Troubadors entertain the crowds with local folk music. What is definitely the highlight of the festivities is the cooking of a giant cauldron of delicious Guineos en Escabeche.
One does not leave Lares without visiting the Heladeria de Lares and trying out their unique selection of ice cream flavours, such rice and beans.
---