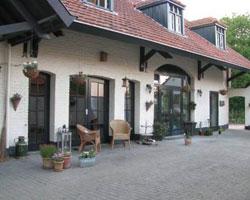 Laak is one of The Hague's more densely populated and least prosperous districts, with a high crime rate. It is undergoing what town leaders refer to as "urban renewal": attempts to improve conditions through renovation projects, cracking down on crime with the help of the community, and maintaining public order and cleanliness.

Laak has few green areas. But the urban renewal efforts, plus Laak's central location and good transport system, have had some success in drawing new residents to the neighbourhood.
Laak is divided into three subdistricts: Laak Noord, Laak Central and Spoorwijk. Laak's railway station is in Spoorwijk, but of the three, Laak Central has the greatest potential for improvement, as it includes the business district, and the country's largest shopping mall.
---