The arrondissement of La Trinite, which has 11 cantons and 10 communes, is one of two sub-prefectures in Martinique.
La Trinite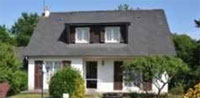 The small port town of La Trinite is known as a trading centre, and has many plantations that grow sugarcane, pineapple and bananas, and sugar mills and rum distilleries.

La Trinite serves as the entry to the popular tourist spot, La Caravelle Peninsula. A waterfront walkway with kiosks and monuments traverses the length of the village.
A very strange sight in La Trinite is its array of seafront palm trees, which have all been completely painted green.
Presquile de la Caravelle/Peninsula Caravelle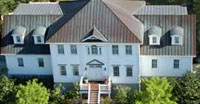 The Peninsula of La Caravelle is a 15-kilometre-long, 900-metre-wide peninsula that juts into the Atlantic Ocean. It was formed during major volcanic upheavals that occurred in the region 18 million years ago. The peninsula serves as the demarcation between the northern and southern Atlantic coasts.  
The coast of La Caravelle is filled with rocks and coral reefs, so that sailing is a bit tricky in this area. It is one of the more popular diving spots in Martinique.


Situated on a hillside is the Karibea Baie du Galion Resort, a hotel complex with cosy, colonial-style rooms and spectacular views of the tropical gardens below and the Caribbean Sea. The resort is a favourite starting point for tourists. Some go on to visit the ruins of the Château Dubuc, which once served as a hideout for pirates and slave traffickers, and others go on hiking tours of Mount Pelée
Le Robert
Le Robert is the third largest commune in Martinique. Located on the Havre du Robert Bay, it offers self-catering rental villas, breathtaking views of the Atlantic, and a waterfront for those romantic strolls.
The populated town is also the site of recent experiments in fish farming.
Grand Riviere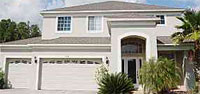 The village of Grand Riviere is found at the extreme north of Martinique in between Mount Pelée and the Dominica Channel. It was originally inhabited by the Carib Indians. In the 17th century, French colonists transformed it into a major cocoa-producing region.

The peaks of Morne Balata, Morne Tique, and Morne Citron are the predominant features in Grand Riviere, but its beaches—Anse Dufour, Anse du Debarcadere, and Anse de la Bagasse—draw most tourists to the area.

Grand Riviere serves as a starting point for a scenic excursion route to Le Prêcheur, passing by the Habitation Fond Moulin and crossing the Trois Bras River. The route itself goes through a lush tropical forest of mahogany, whitewood, and bamboo trees.
---