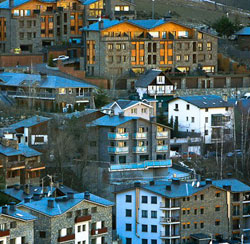 The parróquia of La Massana (a prime area) is set in a mountainous landscape marked by the two highest peaks in Andorra, the Coma Pedrosa and the Pic del Pla de l'Estany. It is crossed by the Northern Valira, Arinsal, Pal and Montaner rivers and a number of streams.

Like Ordino, La Massana has a lot of expats, and has some of the most expensive addresses in Andorra. The villages of Anyos, Sispony, L'Aldosa, Pal, Erts, Xixerella, and Arinsal, pristine and beautiful, are particularly popular with foreign property buyers. British expats were among the first to discover the area, although buyers from other countries have also come to live here in recent years.
La Massana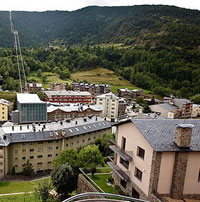 The town of La Massana, the region's capital, is simply charming. The harmonious mix of the old and new in its architecture makes it very attractive; the town's medieval wooden houses have a rustic simplicity, despite the proximity of modern office and residential buildings that offer a glimpse of the town's more developed future. La Massana is an important commercial centre and is becoming a major tourist hub. Hotels, apartments, restaurants and shops have sprouted in La Massana in response to the waves of tourists who come here to enjoy skiing in the winter and cycling or horse riding in the summer.
Arinsal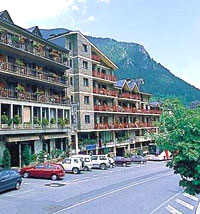 The mountain resort town of Arinsal sits in the shadow of the Coma Pedrosa, Andorra's highest peak. At 1500 metres above sea level, Arinsal is connected to the Pal-Arinsal ski resort and the Coma Pedrosa Natural Park and has seen a lot of development in recent years. It is a great ski destination in the winter and a prime spot to start hiking tours from in the summer.

Good bars and affordable accommodations make Arinsal a popular choice among tourists, especially the British and Irish. There is even a popular disco here. But the snow is the main attraction in Arinsal; families with children can check out the snow playground, beginner skiers can sign up for lessons at the ski school and then try out the area's gentle slopes, and snowboarders can check out Arinsal's snow park, which has a half-tube.
Sispony
Sispony is a typical Andorran hamlet, with beautiful surroundings, lovely stone houses, charming streets, and a peaceful village centre. There are good lodgings here, including a four-star hotel, and easy access to the
Pal-Arinal
ski slopes.
---