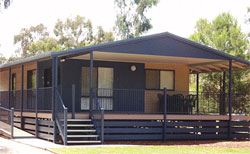 Klungkung (a prime area) is the smallest regency in Bali, but it rich in Balinese cultures. It is best known for producing classic Balinese artwork, paintings that tell the story of great Hindu epics such as the Ramayana and the Mahabharata. These types of painting are originally found in Balinese Palaces, such as the frescoes at Klugkung Palace.
There are three nearby islands that are part of the Klungkung regency: Nusa Penida, Nusa Ceningan and Nusa Lembongan. Nusa Lembongan in particular is a favourite destination for day trippers as it is blessed with white sandy beaches, great coral reefs and colourful fish swimming in sparkling clear water.
Klungkung has some villages that are of interest, including: Gelgel, Kamasan and Tihingan. Gelgel used to be a royal kingdom decades before and the ruins of the royal temple of Pura Dasar is the only living proof of this today.
Gelgel today is more known for the workmanship of its pottery and lovely hand-woven ceremonial cloth songket. Kamasan was a village connected with the royal kingdom; artisans here produced the jewellery, crowns and body ornaments for the royal family. Years later, Kamasan became known for the oldest style of painting in Bali, in the style of wayang, or puppet style.
Tihingan is well known for its craftsmanship, but of the "gong kebyar" and the complete set of Balinese musical instruments. Locals and foreigners alike venture out to this village to observe the process of instrument making as well as to purchase a few of their own for resale or for their own personal use.
 Klungkung regency is the site of the important Goa Lawah and Kertha Gosa. Built in the 11th century, Goa Lawah plays an important role in religious rites connected with cremation, making it one of the most sacred temples in Bali.
Thousands of black long-nosed bats make their home here, in the holy cave that begins at the foot of a rocky cliff and supposedly extends all the way to the foot of Gunung Agung. Holy python snakes usually appear here, seen coiled up in one of the temple shrines.
Kertha Gosa is not as old as Goa Lawah, having been built in the 18th century. They are two pavilions once used as meeting grounds for Balinese kings and then a traditional religious court during the Dutch occupation. It is a great piece of work that showcases Klungkung architecture, most especially wayang, the Kamasan style of painting. The murals here in the "Hall of Justice" paint out intricate scenes of the philosophy behind life and death, as the Balinese see it.
Semarapura
Semarapura's glorious days as Bali's most important kingdom ended when it was subdued by Dutch colonizers. The capital town of Klungklung regency now functions as a key public transportation joint.
Kertha Gosa, built as part of the royal palace in the 17th century, lies in the centre of town. It features a floating pavilion, the Bale Kambang, built in the traditional Balinese style, and surrounded by an attractive courtyard. Those who wished to see the king would wait in this pavilion.
Nusa Lembongan
A popular island off the southern coast of East Bali is Nusa Lembongan, favoured most for surfing, diving and snorkelling. There are two main beaches on the island – Mushroom Bay and Jungutbatu.
The gorgeous Mushroom Bay has a perfect crescent shape and white sand beach, with upscale accommodations. Jungutbatu beach caters mostly to surfers and divers. Both beaches have a relaxed vibe, and are popular for day trips.
Nusa Lembongan has two main villages – Jungutbatu and Lembongan.
Nusa Lembongan is proud of its seaweed production.
Nusa Penida
Nusa Penida is a large, hilly island off the southern coast of East Bali, separated from Bali by Badung Strait. It is joined by two smaller islands, Nusa Lembongan and Nusa Ceningan.
Nusa Penida is more tranquil and less visited than Nusa Lembongan, which is more popular to tourists. Its main town is pleasant Sampalan. It has a market, a few shops, and schools. Nusa Penida is a poor region, like its two neighbour islands.
The island is surrounded by sparkling clear water, healthy coral reefs, and abundant marine life. It has some key dive sites: Batu Abah, Batu Lumbung, Batu Meling, Manta Point, Penida Bay (Crystal Bay) and Topayakeh. Batu Abah, which means "Father of the Rock", is one of the best dive sites in Bali, with abundant mola-mola (ocean sunfish) and pelagics. But it can have rough waves, and is not the place for inexperienced divers.
Nusa Ceningan
Joining Nusa Lembongan and Nusa Penida at the southern coast of East Bali is the tiny Nusa Ceningan. This narrow and hilly island is connected by a bridge to Lembongan, and each has temple facing each other.
Nusa Ceningan has sparkling clear water and white sand covered with frames for seaweed farming. The island has a very small population which are mostly fishermen and seaweed farmers.
---