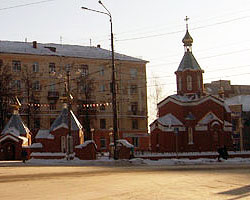 Kirovsky is one of St Petersburg's main industrial zones. About a fourth of the district's area is occupied by industries, though their number is decreasing, as many have closed down and others relocated.

Kirovsky lacks transport accessibility, despite having five Metro stations. It also has problems with traffic congestion.

Housing in most of the area is not of very good quality. The apartments are cheap but not very attractive; many homes are decrepit.

Better quality housing can be found in the zone between the Kirov Factory and Avtovo Metros. The northern and southern residential areas of the district are rather different from each other, having been constructed at different periods. The northern district is older and is surrounded by industries. The southern area has homes built in the 1960s-70s, in varied styles. This is a decent place to stay, with good social services.
---