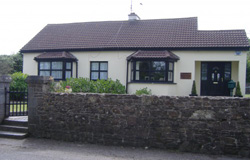 Named after its pretty medieval city, Kilkenny is an inland county on the banks of the River Suir in Ireland's sunny southeast.

Kilkenny is known for its well-preserved medieval castles, churches, and abbeys. One of these is Kells Priory by King's River. One of the largest historic structures in Ireland, the fortress-like priory has a group of towers positioned along and within its walls that has led to its nickname, "Seven Castles." With its round tower, St. Canice's Cathedral also has the look of a fortress. Another fine church is St. Lachtain's Church in Freshford, built in the Irish Romanesque style in 1731. A beautiful Gothic church in the town of Graiguenamanagh is the only surviving part of the early 13th century Duiske Abbey.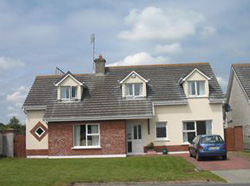 The best-known castle in Kilkenny is, of course, the splendid 12th century Kilkenny Castle, built by the Normans. Kilkenny Castle Park offers river walks near where wild birds flock—swans, geese, ducks, and kingfishers. Another popular recreational area is the tranquil Jenkinstown Park, which has a deer park, a craft studio, and a garden that commemorates Thomas Moore. The vast Dunmore Caves are another interesting natural site.

The county seat is known as "The Marble City", since the unique black marble found in the area was used in the construction of its houses and public buildings. Many of the well-preserved medieval buildings now house trendy shops and restaurants. Kilkenny is a world-class centre for design and crafts and has many galleries. The city's population grows several times larger whenever it holds its many international arts festivals.
---