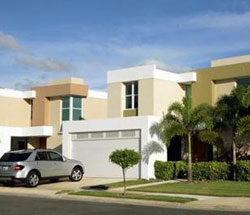 The progressive city of Juncos is earning the reputation of being the centre of biotechnological industries in Puerto Rico because of the presence of the leading biotechnology company Amgen. It is here that cancer drugs are being manufactured. Other important industries here include clothing and electrical and electronic equipment manufacturing.

Despite the town's growing industrialization, a number of key historic sites have been preserved. The Paseo Escuete, one of Junco's beautiful streets, is the location of the City Hall, the Dr. Jose M. Gallardo Library, and the Teatro Junqueño, which once delighted residents with screenings of silent movies.

Other interesting attractions include the Juncos Sugar Mill, the Old Tobacco Farm, and the Parque de Recreacion Pasiva El Mulos de Valenciano, a small plaza built in honour of the city's champion baseball team.
---