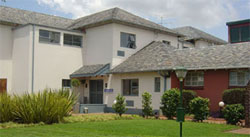 Johannesburg (or Joburg, as it is often called) is a capitalist dreamland—the economic, financial, and cultural titan of South Africa and of the whole African continent.
In just over a century, its landscape has been completely urbanized. Its many busy towns, suburbs, and regions where construction is always underway make it a city defined by changes. World-class hotel chains, modern shopping malls, commercial centres, entertainment venues, and chic residential areas don't make it different from any other global city. There is a current trend of historic office buildings being sold to private redevelopment companies and being converted into exclusive apartments. These moves are warmly received the city's younger generation of professionals.

Johannesburg is blessed with a dry, sunny climate, with mild temperatures due to the city's high altitude. Winter heralds the sunniest time of the year, with cool days and cold nights. It also brings with it cold fronts that turn into very cold southerly winds, and infrequent rains. Snow, however, occurs very rarely.
Johannesburg is the biggest man-made forest in the world, with over 10 million trees dotting the city's landscape. Though the greening of the city was done mainly to provide wood for the mining industry in the early 19th century, the trees have certainly been a boon to the city's ecology in modern times. These areas became an early settlement for white residents. Now, prime areas (Dunkeld, Houghton Estate, Hyde Park, Illovo, Inanda, Melrose, Parkhurst, Parktown, Parkview, Sandhurst, Saxonwold, and Westcliff) are collectively known as the Northern Suburbs. City councils have encouraged the retaining of the old trees and the planting of new ones. However, despite these measures, many have unfortunately been cut down to make room for ongoing commercial and residential developments.
Johannesburg wasn't initially renowned as a tourist destination, but since the city is a transit point for connecting flights to prime tourist spots such as Cape Town, Durban, and Kruger National Park, and since most international visitors to South Africa pass through the city at least once, developing more attractions and accommodations for tourists became an imperative. Some of the more popular tourist spots in the city are its museums and parks, though its groundbreaking role in the struggle against apartheid is definitely one of the major reasons why travelers the world over choose to come here.
Sport is a big part of Joburg's identity, as locals are crazy over football, rugby and cricket. When it comes to education, the city boasts of high-quality private and public universities. In fact, the South African Film School is considered one of the best in the world.
The city's transportation system is a lot like that of Los Angeles, and is generally geared towards private motorists. For public transportation, buses and taxis are the only convenient choice. Rail transit is also available, though routes only connect to older parts of the city and have no access to the more recently developed areas.
---