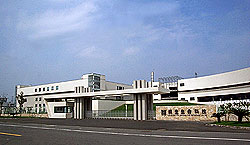 Jiangsu's name literally means "trees and grass in luxuriance, fish and shrimp in abundance". Rich and popular, Jiangsu has exactly that. A wonderful harmony of rolling plains, sparkling lakes and rushing rivers, it is filled to the brim with natural resources.

Much of Jiangsu's wealth can be attributed to the Yangtze River and the Grand Canal, which served as the main system of transport prior to modernization. Salt and silk were the foundations of Jiangsu's fortune. But it is the seafood that has visitors coming back for more. Fresh aquatic fare is brought directly from the hundreds of fisheries that dot this province. Hairtail, yellow-fin tuna, shrimp, crab, and eel are the most sought-after fish and shellfish.

Jiangsu is famous for its enterprising people and brilliant culture. Its industries are highly developed, and it has been one of the leading provinces helping carry China into the 21st century.
Cities of note include the ancient Wuxi, Tongli and Mudu, the well-manicured garden cities of Suzhou and Yangzhou, and Jiangsu's cosmopolitan capital, Nanjing.
---