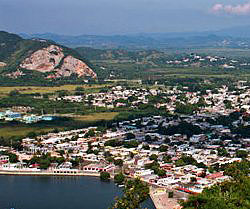 If there is anything that Guanica is famous for, it is its rich and scenic natural resources. It is home to the 9,500-acre Guanica Dry Forest Reserve, which has been designated as an International Biosphere Reserve by the UNESCO. It is the largest tract of tropical dry coastal forest in the world, and the city has made every effort to preserve it, for good reason.

The forest is unique because the varying amounts of rainfall in the area have led to the growth of four different types of trees. In moist areas, most commonly found are deciduous and evergreen trees. In another part of the forest, mahogany trees grow. Trees along the rocky beaches are twisted gumbo limbo trees that resemble natural bonsai. Along the coast, you have tree-sized milkweeds and prickly pear cacti that could grow to 10 feet in height.
The reserve is also home to more than 700 plant species, 48 of which are endangered and 16 of which could not be found anywhere else. Bird and other animal species that had been thought to be extinct or endangered have been found thriving in this dry forest.
The Punta Ballena Reserve nearby has also been included as an International Biosphere Reserve for its coastal ecosystem in which manatees, crested toads, and mangrove forests thrive. It is also the nesting ground for hawksbill turtles.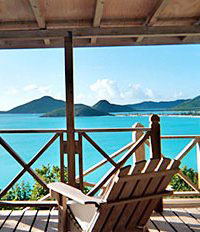 There are also a number of good beaches in Guanica, such as Point Jorobado, Azul Beach, and Playa Rosada. Rent out a ferry to Gilligan's Island to snorkel and explore the many tropical fish that live in its mangroves.

The town of Guanica itself is a delightful blend of the old and the new. Much of the town's centre retains its Spanish colonial flavour, as evidenced by its plaza and the Catholic Church, although there are a number of new shops in the area. Textile and fertilizer factories augment the municipality's economy. However, because much of Guanica is protected natural reserve, housing and trade development is largely limited.
---