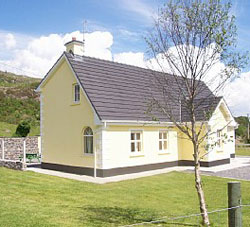 County Galway's mild climate, rugged but beautiful countryside and lovely towns and cities have made it a tourist's dream. It is the second largest county in Ireland and one of the least densely populated.

Its county seat, Galway, is an affluent and attractive modern port city with a lively arts scene and a great variety of shops, restaurants, and pubs. It is especially lively in summer, when world-famous performers fill the streets during its vibrant arts fest. Towards the end of July, the popular Galway Races bring the gamblers and the horse lovers to the city.
Galway has its share of historic monuments as well, including the large, medieval Collegiate Church of St Nicholas of Myra, the Spanish Arch on the banks of the River Corrib, and the magnificent, Irish Gothic Lynch's Castle.
---