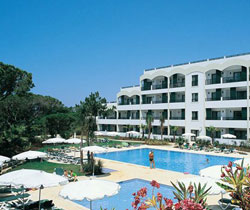 Formosa is part of the Gran Chaco Region. Because of its remote location and mostly inhospitable geography and climate, it is the poorest province in the country. It is mostly subtropical, abundant in tidelands and swamplands where many varieties of birds and other wildlife live. It is also an agricultural zone based on cattle-raising and cotton and fruit production. The Tobas, Pilagá and Wichi peoples are predominant in this province.

The city of Formosa, the Río Pilcomayo National Park, and the Bañado La Estrella protected area are tourist destinations, although there not a lot of modern infrastructure in this sleepy province.
Formosa City
Laid-back Formosa City, located on a bend of the Paraguay River, is the capital and resources distribution centre of the province of Formosa. The city is right on the Paraguayan border; two international bridges over the Pilcomayo River connect it to Argentina's neighbour.
Some of the interesting sites to visit in Formosa are the Nuestra Seńora del Carmen Cathedral, the Estadio Centenario football stadium and its well-kept grounds; the Isla de Oro, a good fishing area in the Paraguay River; and the city's main square, the Plaza San Martín.
From Plaza San Martín, the Avenida 25 de Mayo leads straight to Avenida Costanera along the riverbend. It is now one of the hip places for young people to be, with recreational spaces, clubs and restaurants.
Many of the local crafts that are sold in Buenos Aires come from the indigenous communities of Argentina, and Formosa City is a top producer of hand-made crafts, which include pottery, wicker items and fabrics. Near the river, the Instituto de Comunidades Aborigenes' Casa de las Artisanias sells local crafts.
---