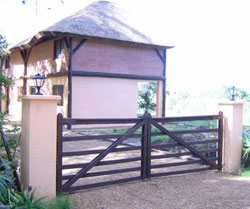 A very lively gaucho (cowboy) population manages the cattle- and sheep-raising activities in the expansive ranches in the southern department of Flores. It is not surprising, therefore, that Flores is one of Uruguay's least populated departments, with less than 5 people per 350,000 head of cattle.

Visitors note with amusement how well Flores residents mix the old with the new—such as riding horses and horse carts to get around while using the latest models of mobile phones and using wireless Internet.
A nature reserve in the capital, Trinidad, is home to over 100 species of birds. Flores is also famous for prehistoric rock art that has been discovered in Barrio Chamangá.
---