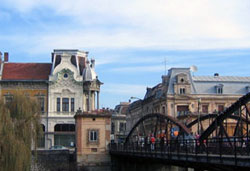 Fier county, in southwest Albania, has mixed population of Orthodox and Muslim Albanians. The districts that belong to Fier county are Lushnje, Mallakaster, and Fier.

Fier City (pop: 100,000), the county's capital, lies a few kilometres away from the ruins of the Corinthian city of Apollonia. Because of its proximity to the Classical sites at Apollonia and Byllis, Fier's tourism industry has been flourishing. Another draw: it has the biggest mosque in the Balkans.

Fier was founded as a market town in the 18th century by the Vrioni family because of the oil, gas, and bitumen deposits nearby, and was an important industrial city in its heyday. In modern times, the main roads from the city square lead to Vlora, and east to the oil and chemical industry town of Patos. The city is where the first cable station, TV AVN (Albania Video Network), was founded in December 1995.
---