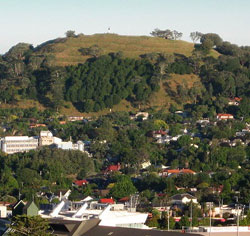 The Eden-Albert Ward encompasses communities situated in the areas near the volcanoes Mount Eden and Mount Albert. Suburbs in this ward are Balmoral, Morningside, Mount Albert, Mount Eden, Owairaka, Kingsland, Sandringham, and Waterview.
Balmoral
Balmoral is named after the British royal family's country residence in Scotland. It is noted for its many Asian restaurants, the Mount Eden War Memorial Hall, Potter's Park, and the indoor sports centre onBalmoral Road.
There are 3-bedroom weatherboard homes with sun decks and small courtyards for lease or sale in Balmoral.
Morningside
The residential suburb of Morningside derived its name from a farm estate that was subdivided into housing lots in 1865. It is centred around New North Road, which has many shops along it. The Westfield St. Lukes Shopping Centre is on the corner of St Lukes Road and Morningside Drive.
Morningside has become a household name in New Zealand thanks to the popular animated show Bro Town.
Mount Albert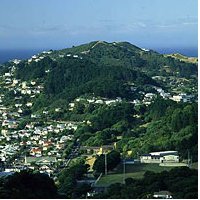 The leafy suburb of Mount Albert is named after the volcanic peak to its south. Despite being close to the city centre, it retains its old character through lovely restored villas and bungalows that have  become highly valued residential properties. Affordable apartments were also constructed to accommodate low-income immigrants.

Some noteworthy sites in Mount Albert are the Gothic-style, timber Ferndale House which now serves as the community centre, and Alberton, a large Anglo-Indian residence that has been converted into a museum. Mount Albert Research Centre is Auckland's centre for food and plant research.
Mount Eden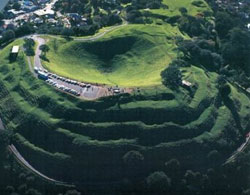 The inner city suburb of Mount Eden takes its name from the extinct volcano that dominates it. Once the site of a Maori village, it was turned into a farming community by European settlers.

Mount Eden underwent gentrification in the 20th century. Farmlands were turned over to housing projects, and roads were built by prisoners from Mount Eden Prison using volcanic stone.

The suburb has tree-lined streets, parks, and villas and bungalows with large gardens. Townhouses and apartments have also sprung up here, accommodating families with children.
Owairaka
The residential suburb of Owairaka is about a 20-minute ride from Auckland's city centre. It is spaciously laid out, with a mixture of detached traditional wooden houses and more modern apartment flats. Residents of the area have moderate incomes.
Teen gangsters are a concern in Owairaka, and parents' efforts to lure their kids away from crimes and drinking problems involve community gardening projects.
Kingsland
Developed at the start of the 20th century, the suburb of Kingsland got its name from the London suburb because of the similarities in the layouts of their streets.
Much of Kingsland's commerce is centred on the Kingsland Shops area near the train station. Gentrification has led to the building of a few high fashion boutiques and cafés.
While most of the residences in the suburb belong to the modern era, the area around the train station still has a few Edwardian and pre-World War II buildings.
Sandringham
Originally an agricultural community of dairy farmers, Sandringham experienced substantial economic growth following the construction of a tramline in 1925, which led to the building of the suburb's core, the Sandringham Shopping Centre. Much of Sandringham's trade is centred in this area, specifically the Waring Shops buildings.
Sandringham has a multi-ethnic population. Residences here are mainly 1920s Californian bungalows.
Waterview
Waterview is a suburb of Auckland. The construction of proposed SH20 highway that would link the suburb to the North Western Motorway has caused some controversy and disagreement among residents and developers, as it will require dozens of houses to be bulldozed.
The quiet suburb has become attractive to families as it is near Avondale College and Mount Albert Grammar School and surrounded by parks and playgrounds. The affordable homes are another big plus. True to its name, Waterview houses enjoy gorgeous water views and sunsets.
---