The Ward of Eastern Bays consists of the suburbs of Mission Bay, Kohimarama, Saint Heliers, Orakei, Glendowie, Meadowbank, and Saint Johns.
Mission Bay
Mission Bay got its name when the Anglican Melanesian Mission established its base here in 1858, putting up schools to educate children from the Melanesian islands, which at the time were part of the Anglican diocese of New Zealand.
It is in Mission Bay Reserve that the brothers Austin Leonard and Vivian Claude Walsh established a flying school just after World War I and used the bay as a small airstrip for their seaplanes.
Kohimarama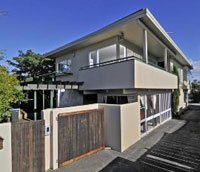 Kohimarama is an affluent coastal suburb with spectacular views of Auckland Harbour. It is mainly residential, with a bakery, a wine shop, a grocery store, and a selection of cafés and restaurants. Noted schools in the area are Kohimarama School, Selwyn College and St. Thomas School.


Saint Heliers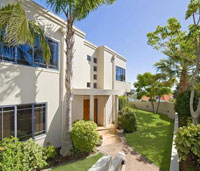 The wealthy seaside suburb of Saint Heliers is only 15 minutes away from Auckland CBD. It has a number of high quality restaurants and cafés, and a waterfront that features in-line skating facilities.

Saint Heliers' seaward side was once the site of a Maori village. The sports fields of Glover Park were built over the site of a small extinct volcano.
The suburb is marketed towards retired people or empty nesters. While many properties are pricey, particularly those along the shores of Waitemata Harbour, there are still areas that offer affordable rates.
Orakei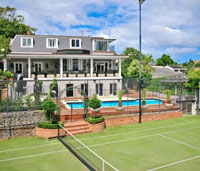 Orakei is a lovely, wealthy hillside suburb with large green spaces and sea views. It is noted for its very pricey real estate, particularly in Paritai Drive.

It is conveniently close to Bastion Point, which is the site of the lavish Art Deco Tomb and Memorial Garden, also known as the Savage Memorial. It was built in memory of Michael Joseph Savage, one of the country's most popular prime ministers. Bastion Point is also a perfect spot to view the beautiful Waitemata Harbour.
Glendowie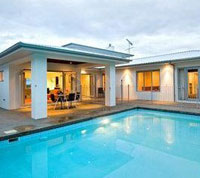 Glendowie is an affluent suburb with 1950s weatherboard bungalows and beautiful sea-view mansions. It has large gardens, coastal and inland walking tracks, and a park reserve, making it a popular residential choice for families.

Glendowie has four schools: Glendowie Primary, Glendowie College, Churchill Park School, and Glen Taylor School.
Meadowbank
Meadowbank is an affordable family suburb, albeit a traditional one. Many dual income families reside here. It has one of Auckland's leading primary schools, Meadowbank School.
The suburb has two shopping centres: the Meadowbank Shopping Centre and The Junction. Its Purewa Cemetery is one of the largest in Auckland.
Saint Johns
The suburb of Saint Johns was named after St. John's Anglican Theological College, established by Bishop George Augustus Selwyn here in 1844.
Up until the second quarter of the 20th century, Saint Johns was actually a boggy area that would turn into a mosquito-ridden lake after every winter. An extensive drainage project in 1929 which involved digging a tunnel from the bog to Hobson Bay made the region ideal for suburban development. The actual site of the bog became Saint Johns Golf Club.
Unlike the surrounding suburbs of Kohimarama, Mission Bay and Remuera, Saint Johns consists mostly of middle-class residents.
---