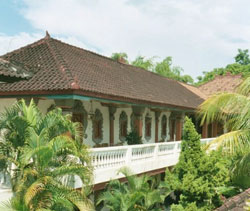 East Nusa Tenggara is one of four provinces in the Nusa Tenggara Islands. Made up of 566 islands, the three main ones are Flores, Sumba and Timor. Collectively it is known as FLOBAMOR.

Of all the main islands, Flores is riddled with the most volcanoes, the most famous being Mount Kelimutu. Mount Kelimutu and its three crater lakes with different colour variations is a sought-after destination by many travellers. Sumba, which has rolling grasslands, is more known for its horses and its beautiful ikat cloth. The principal island of Timor, with capital city Kupang is the centre of all economic and government activities.
Like much of Indonesia, East Nusa Tenggara teems with wildlife. This province in particular is abundant with parrots, lizards, monkeys, reef sharks, dolphins, sperm whales and tropical fish. The Komodo dragons are its famous inhabitants.
East Nusa Tenggara consists of about 37 ethnic groups. The majority of its population is Christian, owing to the Portuguese presence in the idlands in the 16th century.
Kupang
Kupang, the provincial capital of East Nusa Tenggara, is the largest urban centre in the province in terms of population. The city serves as the administrative, commercial, and educational centre in the province.
Kupang has the only sandalwood oil factory in the country. Sandalwood is one of East Nusa Tenggara's main exports.
Kupang is now approved as an international game fishing destination. It is part of the annual Sail Indonesia yacht rally as well.
Komodo Island
Located between Sumbawa and Flores islands is the dry and rather barren Komodo Island. Its hostile environment, formidable cliffs, and lack of water turned off many settlers and tourists in the past. Present settlers are mainly fishermen.
The most famous inhabitants in the island are the Komodo dragons, who have camouflaging abilities. These prehistoric lizards are protected by the Komodo National Park which includes Rinca and Padar islands, and the smaller islands in the area.
---