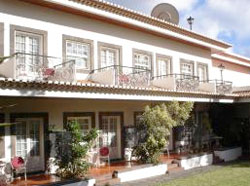 Penha de France began as a small settlement around the Nossa Senhora da Penha, a chapel built in the 17th century. One of the oldest districts in East São Paolo, it now has several shopping centres along its key commercial streets Rua Dr. João Ribeiro, Rua Padre João, and Penha de France. The community enjoys the convenience of modern sports facilities, parks, theatres, restaurants, and clubs.
Ermelino Matarazzo began flourishing about the time of São Paolo's industrial development when the railway station and railroad through the district was constructed. Workers settled in towns around the station, and Ermelino Matarazzo became well-known as an industrial quarter. Though the district is quite poor, economic growth is foreseen thanks to its proximity to the Cumbica International Airport and the recent establishment of University of São Paolo Leste.

The scenic Parque do Carmo along the Avenida Afonso de Sampaio e Souza dominates Itaquera, with its tranquil lakes and verdant woods. Ducks and geese frolic in the waters, and the area is dotted with stalls, playgrounds, and an amphitheatre. Every July, cherry trees bloom during the Festa da Cerejeira (Cherry Blossom Festival), a community gala commemorating the history of the Japanese in Brazil.
---