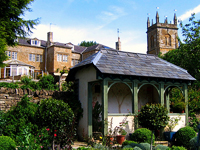 District XVI is made up of 12 neighborhoods and is a very green area. By car, Heroe's Square and the City Centre are less then 20 minutes away.

Mill Hill Gardens is a great place to live. It is on top of a lush suburban hill, and offers great views. It is also close to local amenities such as pharmacies, grocery stores, schools and a police station.

Another nice neighborhood is Sashalom, also a green and quiet environment away from the hustle and bustle of the city centre.
---