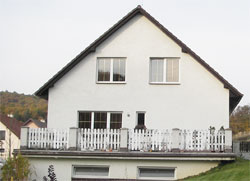 Desna lies on the left bank of Dnieper River in Kiev. It is the city's most populous district, consisting of two mostly residential microdistricts, Troieschyna and Lisovyi.

There is not much commercial activity in Desna or Desnianskyi, which is much like a commuter town. Its retail shops cater mainly the locals' needs. It has a small industrial zone, called Kulykove, on its border with Dniprovskyi.
Troieschyna
Troieschyna is a microdistrict in Desna, on the left bank of Kiev. It is mostly residential and quite populous.
---