Villa Urquiza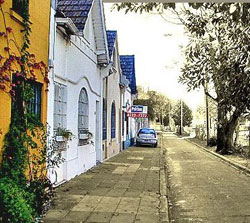 Villa Urquiza is a quiet neighbourhood, its residences mostly apartment buildings and old houses. It offers a very friendly atmosphere, with neighbours sitting on chairs on the sidewalk and chatting on hot summer days. The several parks of this particular barrio offer a pleasant respite from some of the more fast-paced, crowded areas of the city.

Here, dance and sport are king as the important Buenos Aires tango and milonga ballrooms Sunderland and Sin Rumbo are situated in the area, along with the winner of the last three futsal (indoor soccer) metropolitan tournaments, Club Pinocho.
Coghlan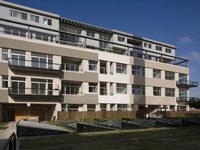 This middle-class neighbourhood takes its name from the Coghlan train station (which itself was named after John Coghlan, an Irish engineer who was in charge of a lot of public works in the country for 30 years in the 19th century), and was originally inhabited by Irish and English immigrants. It is well known for its big, English-style homes. It is a primarily residential community; most of its residents drive or commute to other parts of the city to work.


Villa Pueyrredon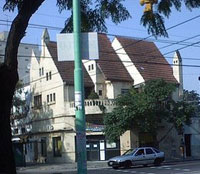 Villa Pueyrredon can be described as a more upscale cousin of the neighbourhood of Coghlan. It is a large area and has checkerboard streets surrounded by greenery; this neighbourhood has many squares and parks and a mostly unobstructed view of the sky, thanks to the lack of tall buildings.



Saavedra
Saavedra is one of Buenos Aires' largest and least densely populated neighbourhoods and is located in a high area.
Saavedra is divided into three barrios: Presidente Mitre, a low income area; Presidente Roque Sáenz Peña, a middle-class area; and Cornelio Saavedra, a rather secluded, upper-middle-class area with large houses and gardens.
The neighbourhood's main leisure and recreation area is Saavedra Park.
---