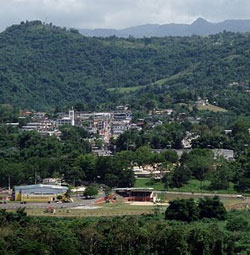 Situated in the Central Mountain Range, the town of Ciales has many large coffee plantations that drive the town's agricultural economy, followed by cattle raising.

Prior to the arrival of the Spaniards, Ciales was inhabited by the Taino Indians. It is not surprising, therefore, that many of the traditions in this mountain town are of Taino origin. The Taino have also left relics and other artefacts in the cave network known as Cueva de las Archillas.

Ciales is the home of the Los Villalobos family, renowned artisans of mahogany and cane furniture.
---