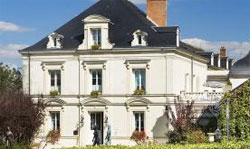 Once the neighbourhood of the Saint Lucian bourgeois, Choiseul was originally known as Anse Citron due to the bountiful lime trees that were grown here. Today, it is a quiet rural town known mostly for its crafts, part of the Carib and Arawak Indian traditions that have been passed down over the generations.

Strangely enough, the music that is popular in Choiseul is not the reggae or calypso that you hear everywhere in the Caribbean, but American country and western—specifically artists from the 1950s to the 1980s, nothing too contemporary. This is probably thanks to the American servicemen who were stationed on the island five decades ago. This music and its accompanying culture can be heard, seen and felt everywhere in this village.
Choiseul has a number of sites worth seeing. The Saltibus Waterfall Trail is a two-hour trek through a verdant rainforest that ends with a swim in a series of waterfalls. Sab Wee-Sha is a small, charming black sand beach. Balenbouche is 200-year-old estate that was once a sugar plantation. It has a very well-preserved sugar mill and is a popular spot for yoga retreats and weddings. Anse L'Ivrogne is a palm-fringed beach at the base of the mountain Gros Piton. It is particularly popular with scuba divers, due to a steep drop-off of over 2,000 feet known as the Black Hole.
---