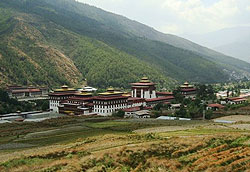 Bordering Paraguay, Chaco on the Gran Chaco Plains is known for its flora and fauna, natural reservations, and protected parks.

It has also been christened the Green Hell–athough a naturally verdant area, Chaco is fraught with extreme weather conditions. Frequent droughts have turned parts of its geography into deserts, while torrential rains and occasional floods have created rainforest areas. The province's capital, Resistencia, is located on the Paraná River.
Resistencia
Chaco's capital Resistencia is a northwest transportation hub with a nearby port. It is best known for a contest held every two years in the city's picturesque, palm tree-ringed Plaza 25 de Mayo: a carving competition—the participants once solely working with wood, but recently allowed to use marble and ice. The sculptures that come out of the event are placed on sidewalks and in parks all over the city.
Resistencia is a big urban city, with high-rise office and apartment buildings, commercial areas and a vivid night life.
---