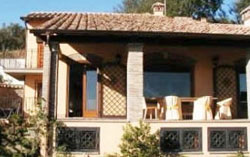 In the Subprefeitura da Sé, the city's cradle, Bela Vista (or Bixiga) is the one of largest Italian districts outside Italy itself. With a hopping nightlife, it is home to the city's (a prime area) most popular theatre venues. Trendy crowds converge to dance and socialize in the bars and nightclubs.

Liberdade was so named after its main square. Once the site of a whipping post, the square became known as the Praça da Liberdade after slavery was abolished in 1888. The district has a district Asian flavour to it, owing to Japanese, Chinese, and Koreans settling here in the late 19th century. A trip down the Rua Galvão Bueno yields charming Japanese stalls, sushi restaurants, and mineral shops.
Still in Sé, Bom Retiro was the colonial gateway of immigrants from the port of Santos into São Paolo. Here stands the Museu da Lingua Portuguesa, the world's only museum dedicated to the Portuguese language and the folklore, poetry, and music of countries once under Portuguese rule. Remarkable Baroque sculptures and paintings are on display at the Museu de Arte Sacra de São Paolo, and the Pinacoteca do Estado de São Paolo. It is a pity that some areas are rife with drug activity and crime, particularly in the decrepit buildings near Jardim da Luz toward the Old Centro.
Bras is the district of old Italian cantinas and the Festa de San Gennaro, remnants of the 19th century Italian immigration into the city. It is now mostly home to indigent settlers from northeastern Brazil.
Once a chic residential area, Republica deteriorated when the populace started trickling downtown during the 1970s and 80s. Recent years have seen its restoration as São Paolo's historical centre. The streets between the Largo do Arouche and the Praça da República is touted as the city's oldest gay scene.
---