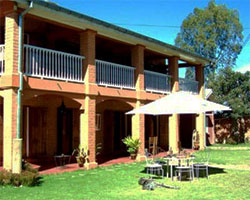 The Central Zone (a prime area) is the administrative, historical and economic heart of the city. Newly renovated, with renewed interest in its old buildings and sights, Rio's Centre is becoming an attractive option for

It has several buildings from the country's colonial and empire periods, including libraries, theatres and museums.

The 260-year-old Carioca Aqueduct in Lapa is a popular weekend destination for tourists. A series of high white arches, the aqueduct was put out of commission once more modern means of water supply were built, but they are an impressive sight. The top still serves as a bridge for a century-old tram to the city centre. At night, the square below the arches turns into a party place, as it begins to fill with vendors, musicians and partygoers.
Tranquil places can be found even in Rio. The Catete and Flamengo Parks are beautiful pockets of green in the city. The Aterro de Flamingo is a favourite spot for both football and relaxation. In Cosme Velho, visitors can take a train to the top of Corcovado, where the iconic an d massive statue of Christ the Redeemer watches over the city.
A well-known and distinctive neighbourhood in Centro is Saara, established by Middle Eastern and Eastern European immigrants to the city at the turn of the 20th century. It is easy to get around the shop-filled are, because of its pedestrian-only streets. The place closes shop at 6 p.m., and it's advisable not to be there by yourself after dark.
Along the waterfront, new commercial areas are being built and old residential neighbourhoods are being renovated.
---