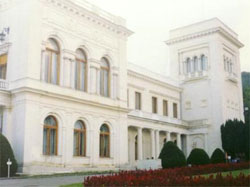 Central Greece, its border extending from the south of the Corinthian Gulf to Mount Olympus, is known in Greek as Sterea Ellada, meaning "firm." Trees cover the mountain slopes, which are coursed by swift streams. Its mountain peaks are snow-covered in winter.

There are ruins and historic sites throughout Central Greece. Here the ancient Battle of Thermopylae took place. There is a prehistoric site above the city of Lamia, which itself has a rich past dating back 2,500 years. The towns of Nafpaktos and Aktio have Venetian castles.
Central Greece is also the site of Thebes, setting of Sophocles's tragedies, now a modern town with some preserved Byzantine churches. The capital is Livadia, best known for its Springs of Forgetfulness and Memory.
Mount Olympus, the home of the gods, is the highest peak on the Greek peninsula and a favourite of climbers and hikers. Another important mountain is Mount Elikonas, legendary home of the Muses. Then there's Mount Parnassos, home to the Delphic Oracle. There is a great spa, Loutra Ipatis, on Mount Ipatis. Kamena Vourla, towards the south, is another popular spa.
The picturesque coast boasts some lovely, white sand beaches. One is at Pharos, site of the famous ancient lighthouse.
The skiing village of Arakova attracts the smart set in winter.
With its splendid scenery, Central Greece is mainly a place to relax and soak in the country's rich culture, and is otherwise rather quiet.  
Fthiotida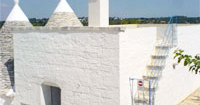 Lush forests, fertile valleys, and long, beautiful sand and pebble coastlines make up the prefecture of Fthiotida, backed by the mighty mountains of Parnassos, Oiti, and Vardoussia. Thermal springs found in Kamena, Ipati, Vourla, and Platystomo add to its allure.

Sports and nature tourism thrive in Fthiotida, a land rich in olives and grapes. Hiking, biking, horseback riding, and paragliding are main activities.

Fthiotida features a few Byzantine and Post-Byzantine churches and monasteries, made more scenic by the region's rich landscapes that nestle them.
Lamia City
Fthiotida's capital, Lamia City, reveres its past. The ancient walled town of Kastro, the Ottoman barracks used during World War II, and the Heraklion fortress are preserved. The statue of the War of Independence hero, Athanasios Diakos, graces the city square along with a lovely fountain and the cathedral. The city's museums, housed in renovated historic buildings, carry important Hellenistic and Classical artifacts.
The narrow streets of Karaiskaki and Rosaki Angeli are known for its quaint shops and boutiques, bookstores, and charming cafés. Places of entertainment and night life are found on Eleftherias square, once an underground granary. The city planning, though, can be confusing.
Evia
Evia, a fertile land of springs and rivers, is a narrow island where villages combine tradition with modern conveniences and lifestyle. Most of Evia's villages have therapeutic spas that are popular with tourists.
The beautiful island of Skyros, where the mighty warrior Achilles lived, belongs to the region of Evia. It has several hotels, and can get a little crowded during holidays.
Chalkis City
Evia's capital derives its name from halkos, or copper, which was mined in the area in ancient times. The ancient Chalkida owed its prosperity on this mineral.
Temples to Hera, Zeus and Apollo once stood on the site. Important artifacts, such as a headless statue of Athena, are now housed in museums.
Turkish architecture in Chalkis is prominent in its mosques, and the fortress known as the castle of Chalkida.
Fokida
The high peaks of Parnassos and Giona lend a scenic background to the prefecture of Fokida, the home of Fokida olives. Amfissa, the capital, is surrounded by vast olive plantations. Villages and small, lovely beaches dot the surrounding coasts. Fokida has a beautiful main harbour.
The region has old mansions, a beautiful main harbour, and a naval museum. Fokida was also known for its great ships and boats.
The town of Delphi, a major archeological site and the place that the ancient Greeks believed was the centre of the world, is in Fokida. The ruins of the temple of Apollo, where the legendary Delphic oracle operated, still enthrall visitors.
Evritania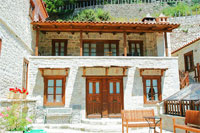 Lush fir forests cover the idyllic Evritania prefecture, whose mountain slopes are home to many sheep and goats. In fact, the region is known for the brass bells dangling around the animals' necks. Evritania's specialties are feta and other goat cheeses.

Evritania's capital Karpenisi is a popular holiday destination, its villages with old stone houses picturesquely set on the slopes of Tymfristos.  There are a number of well-managed hotels, hostels, and apartment and studio rentals here.
A popular winter ski centre known for its excellent services is located at Velouhi, and Evritania's most important historical place is the beautiful church and abbey of the Assumption of the Virgin Mary in the town of Domianoi.
Viota
Viotia's closeness to Parnassos and access to lovely shores and blue waters earn it a steady flow of vacationers. Its most popular village is the mountainous Arakova, a wonderful winter and ski resort. Evoikos and Korinthiakos are its two most popular beaches.
The Erkina River, regarded sacred by ancient Greece, flows serenely through the region's capital, Livadia. It also has the stunning Crya springs.
Parnassos Ski Centre
In between the magnificent Parnassos' highest peaks, Likoria and Gerontovrachos, are Greece's two most famous ski centres, Kelaria and Fteroka. These are highly-organized and secured facilities with 19 tracks, varying in slopes and difficulties, 7 ski trails, and 13 fully-functioning lifts. It caters to every level of skiing and snowboarding skills.
Vakhos and Iniohos runs are international competition tracks certified by the International Ski Federation.
There are chalets, cafés, and restaurants at the centre.
Etoloakarnania
Fresh water supply abounds in Etoloakarnania. Acheloos, one of the largest rivers in the country, flows through it, and the land here is very fertile and supports olive and citrus groves and fields of corn and tobacco.
Messolonghi
Messolonghi, its capital, features several ruins: the ancient Kalidon palace, the Nea Pleuron Castle, and a windmill that was blown up during an uprising.
Nafpaktos
Nafpaktos, the third largest town, has a walled harbour and a Venetian castle. Platanas is thickly wooded, with charming tiny villages peeking from its forests.
---