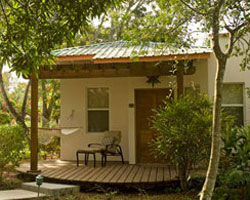 Rainforests, waterfalls, and limestone caves define Cayo District, where Belize's ecotourism is centred. The region has many natural parks, the Mountain Pine Ridge Forest Reserve being the largest. There can be heavy downpours that don't last long. Temperatures range from cool to humid. Its fertile soil is suitable for farming and raising cattle. Communities are found along riverbanks and on hillsides. The Belize River runs through the district and is used for transport, swimming, fishing, and washing clothes. Main routes pass from Belize District to Cayo, while small villages are accessible by terrible dirt roads and bridges.

Mayan archaeological sites are a significant point of interest in the region. Three major ruins are Xunantunich, Caracol, and El Pilar. The structure of Xunantunich palaces and temples and the towering El Castillo pyramid date back to the Maya Classical Period. Caracol covers large grounds and is still the most visited. El Pilar excavations reveal Maya Post-classic plazas and evidence of medicinal gardening.
Cayo has a population of about 55,000 which predictably will grow once residential tourism booms. Newly built homes near creeks and rivers are considered luxury properties. Prime lots are those near the main roads.  Pastures are cleared and sold as well.
Belmopan
If Hurricane Hattie did not cause massive destruction in Belize City in 1961, Belmopan may not have earned its current status as Belize's capital city. Business owners and investors were initially hesitant to move their offices in this small town whose location and terrain looked safe from hurricanes but seemingly discouraging to economic progress. When the Belize government moved to Belmopan in 1970, investors soon followed suit with fingers crossed.
Much has developed in Belmopan since then. Unfortunately, it still lacks attraction to visitors who continue to wonder why it is the capital. Efforts to boost tourism include giving it the title Garden City, which involves the building of nature parks and playgrounds. Highlighting entertainment means tapping the ethnic groups for cultural displays. Private sectors are also encouraged to finance the city's makeover. Construction of retirement homes and scenic gated communities also attempt to attract foreign investments.
San Ignacio
The large town of San Ignacio has very charming, colourful wooden houses adorning its hillsides. Colonial Spanish styles also survive and lend a nostalgic mood while modern buildings incorporate the practical use of cement and zinc roofing. Areas that have been levelled near the main roads are now dotted with hotels, cafes, restaurants, schools, and churches. Despite its population of diverse ethnic groups, who are now joined by a few British and North American expatriates, San Ignacio remains largely Catholic and locals observe religious feasts and traditions.
The town's access to Macal River made it an important logging port once. The river is now lined with traditional houses and modern lodges and resorts. There are also mango and citrus plantations and cattle pastures around.
The Mayan ruins of Cahal Pech can be found on the borders of the town. Looters almost emptied it of artefacts, but archiving is now done to preserve what remains.
---