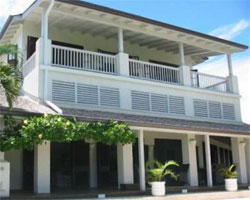 Castries is the capital of Saint Lucia. Situated in the quarter of the same name, it is a bustling commercial town, housing the headquarters of many local and foreign businesses, as well as numerous shops, restaurants, embassies and the government seat of Saint Lucia. It has a busy daily market and several duty-free centres. Shops are usually closed on Sundays, except for the ones on the marina.

Castries is wonderfully situated, surrounded by hills and with a large, beautiful harbour on the Caribbean coastline that shelters ferry boats, cargo vessels and cruise ships. The Morne Fortune, or Hill Of Good Luck, overlooks the city. The 18th century Fort Charlotte can be found on this hill, where the French and the British consistently fought over possession of the island. The beaches along Castries' coast includes La Toc, Malabar, Choc and Vigie.
Castries grew around the harbour, from where you can strike out and explore other interesting places in the city, such as Derek Walcott Square. The square is a pleasant, tree-fringed plaza, named after a Saint Lucian Nobel Prize-winning poet. Nearby is the Cathedral of the Immaculate Conception, the largest church in the Caribbean.
Marigot Bay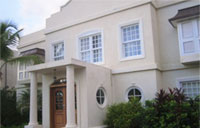 Five miles south of Saint Lucia's capital Castries is arguably the most beautiful spot on the island Marigot Bay, (a prime area). As the bay has been photographed so many times, first-time visitors might feel a sense of déjà vu when they finally see the peaceful landscape with their own eyes. Surrounded on three sides by the emerald-green walls of steep rolling hills, the beautiful, palm-lined bay fronts the sparkling waters of the Caribbean Sea. It is most remembered as the backdrop for the 1967 film, Dr. Dolittle.
---