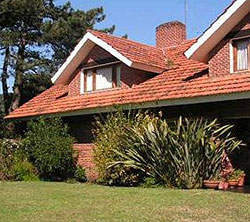 Carrasco, (a prime area) along Montevideo's southeast coast, is one of the most expensive neighborhoods in the city. It is a community of large houses and fancy facilities such as a tennis club and beauty spas.

It is home to five exclusive schools: Stella Maris College, the British School, La Mennais, Saint Patrick's College, and the Uruguayan American School.
Because Carrasco is surrounded by poor areas, the suburb has seen incidents of petty crime. As a result, security has been increased and gated communities are being developed.
---