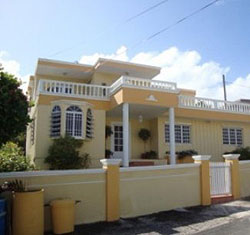 The city of Camuy derived its name from the Taino word for "sun". It is also known as La Ciudad Romantica.

Camuy's economy is centred more on tourism that its agriculture and manufacturing sectors, thanks to its grand tourist draw, the Parque de las Cavernas del Rio Camuy.

The park covers 268 acres of a network of subterranean caverns that have been carved out by the Camuy River over a million years ago. It is the third largest cave system in the world, and has not yet been fully explored. Only 16 entrances have been found and only 7 miles of its 24 miles of passages have been documented. It is also the home of an endangered fish species.
Visitors enter the caves by hiking through trails that descend 200 feet into ravines lined with ferns. Only a small section of the cave system is open to the public, but it is an awesome sight nonetheless. A special trolley is designed to bring sightseers down one of three deep sinkholes lined with dense vegetation. A series of ramps and bridges lead to the cathedral-like cavern of Cueva Clara. Another trolley ride brings visitors to a platform overlooking Tres Pueblos Sinkhole, which drops to a depth of 400 feet.
After cave exploring, there's no better way to unwind than at Camuy's beaches, like Peñon Bressi and Peñon Amador.
---