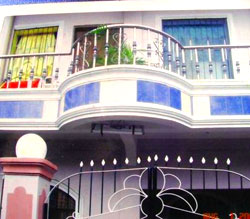 Caloocan City in northern Metro Manila is famous for the Cry of Balintawak, when members of the nationalist Katipunan began their revolt against Spain in 1896.

Caloocan is one of the poorer parts of Metro Manila, and its streets are crowded with people. Children play in the streets as there is no park or open area, so drivers must be on the lookout for kids who might suddenly dart out in play. Caution must also be exercised against pickpockets.

The LRT 1 line ends here. A train ride is the most convenient way to get to Caloocan, as traffic congestion can become severe.
---