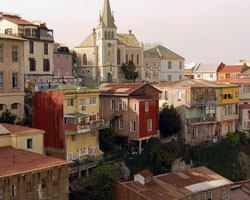 The Biobio region is Chile's second most important region due to its population and industries. Its metropolitan area, Greater Concepcion, encompasses 10 cities and is the second largest in the country after Greater Santiago. It is a major cultural centre with a large number of universities.

The climate of Biobi­o is Mediterranean, though colder in the mountains. The region was named after the river that flows through it.

Wine tourism is a most popular attraction. Other attractions of this region include wonderful beaches composing its long coastline. Surfing and water sports are popular recreational activities here along with other outdoor activities. In winter, skiing is the primary sport.
---