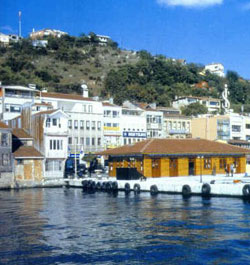 A district on the peripheries of the Bosphorus, Beykoz (a prime area) is regarded as one of the most peaceful parts of the city, with untarnished natural resources. It includes the streams of Küçüksu and Göksu, vast shores facing the Black Sea, and the villages surrounding the river of Riva.

Some of the most luxurious villas in Istanbul can be found along Beykoz' coast, including many of the Ottoman seaside mansions called "yali" that are bordered by forest parklands. Owned by prominent people and politicians, the upscale coasts are usually occupied only during the holidays.
Kanlıca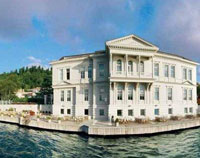 Kanlıca is a charming suburb and fishing village on the Anatolian bank of the Bosphorus. Along its coast are quaint shops, cafés and tea houses and venerable timber mansions. Among these wood houses is the Köprülü Amcazade Hüseyin Paşa Yalı, built in 1698 and the oldest of the countless buildings that line the Bosphorus.

Kanlıca is famous for its rich and delicious yogurt, served with sugar or syrup. Said by many to make the best mixture of this traditional drink is the İbrahimağa Coffee Shop at the pier.
The Mihrabat Woods in Kanlıca is one of the greenest spots in Istanbul, with spectacular views of the Bosphorus at sunset or in the moonlight. It is no wonder that many poems and songs have been inspired by it.
---