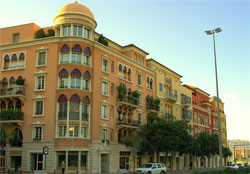 Following the civil war, an ambitious urban renewal development project was spearheaded in 1994 by Solidere, a company founded by the Prime Minister with the sole purpose of rebuilding the Beirut Central District (a prime area). So far, it has succeeded in working towards its lofty goals of the reconstruction, wide-scale development and eventual rejuvenation of the city.

Already into the 16th year of what is projected to be a 50-year renewal, the Beirut Central District has re-emerged as the country's administrative, commercial and financial hub, with the establishment of financial and banking institutions, commercial centres, hotels, arts centres, public parks, garden and pedestrian sections, and tree-lined promenades along Beirut's famous Corniche. Also included here is the massive development project that will build two international-class marinas. This economic base covers half of the area of the Beirut Central District.

The remaining half—what is referred to as Centre Ville—is allotted to residential and recreational development, including the restoration of key historic landmarks in the city.
Centre Ville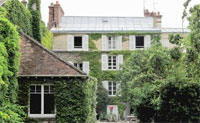 Part of the massive redevelopment of the city being undertaken by Solidere, Centre Ville encompasses the historical core and residential sections of the Beirut Central District, as well as the centres of Beirut's bustling nightlife. Many of the neighbourhoods in Centre Ville are named after historical sites or famous landmarks within their vicinities.

One of the most popular areas in Centre Ville is Foch-Allenby, a business and commercial centre distinguished by the Ottoman, Italian and French architecture of its buildings. Nearby is the Grand Serail, a large, 19th century hilltop complex that has been faithfully reconstructed and is now the residence and office of the Prime Minister.

The bazaars and flea markets of Souk al Barghout continue to draw large crowds. Its myriad shops and stalls sell handicrafts, jewellery, carpets, antiques and paintings.
Extensive restoration and preservation has also been done in the residential neighbourhoods of Wadi Abu Jamil and Zoukak El Blatt.
The New Marina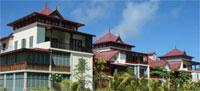 Part of the Solidere roject to rebuild the Beirut Central District is the construction of a world-class waterfront. Although still undergoing intense development, the Beirut Marina can already accommodate 186 boats. A second marina is currently being built. Both marinas, when fully operational, will be able to provide berths for 500 craft.

The area surrounding the Corniche is further being developed into a public park, seaside promenades, clubhouses, restaurants, a swimming pool, tennis courts, public quays with small shops and kiosks, and service facilities like showers, offices and a car park. A Four Seasons Hotel is also going up here.
The ambitious Marina Tower Project consists of the high-rise Marina Tower and the mid-rise Marina Court and Marina Garden apartment buildings. Currently, Marina Tower is the tallest building in Lebanon at 150 metres, offering elegant apartments and a penthouse with a private pool.
---