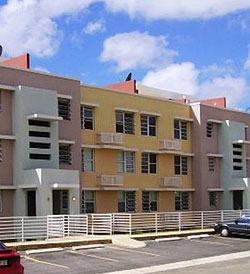 Just hearing the name of the town of Bayamon (a prime area) is enough to make one's mouth water. The town is famous for its carritos de chicharron, or fried pork rinds, considered the best in Puerto Rico.

Bayamon boasts a few tourist attractions that one could check out while munching on the tasty delicacy. The 42-acre Parque de las Ciencias is the only science-themed park in Puerto Rico, boasting a museum, zoo, an observation deck and displays of NASA rockets and rocket parts.
The town's City Hall is unique; it was built over five lanes of a major highway. A connecting corridor, located directly above the road, gives tourists a view of the cars passing below.
Bayamon has many shopping centres, like the Plaza del Sol, Plaza Rio Hondo, and the Drive-In Plaza Shopping Centre.
---