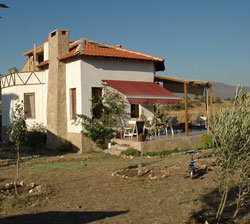 Bahçelievler is a Turkish term which means "houses with gardens". The district got its name because the original residential properties during the 1970s were houses with elaborate gardens.

However, because of the growing population and the increasing need for housing spaces, the properties were redeveloped into apartment blocks and crowded 6-storey condominiums. These are now home to more than half a million of the country's working class.
Many of the neighbourhoods here are the products of poor urban planning, with a few exceptions such as Basın Sitesi and Yayla. These areas are blessed with small parks, bistros, huge shopping centres, and cinemas along avenues lined with trees. In Yenibosna and Soğanlı, there are small boutiques and businesses as well as large factories.
Since the streets in this district are too narrow, they can become congested with traffic. New bridges, underpasses and roads were built here recently to combat the problem.
Yayla
Yayla is part of the district of Bahçelievler. It is a residential district near some academic institutions, including Marmara University Faculty of Economics and Administrative Sciences.
---