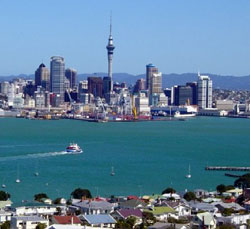 Avondale-Roskill is the second largest ward in the city of Auckland, with a population of 76,000.

The westernmost ward is composed of the suburbs of Avondale, Blockhouse Bay, Lynfield, New Windsor, Hillsborough, Three Kings, Waikowhai, Mount Roskill, Sandringham, Wesley, and Waterview.
Avondale
In the suburb of Avondale in the western part of Auckland City are New Zealand's second largest high school, Avondale College, and the historic Hollywood Cinema, with its famous 1926 Wurlitzer organ.
A curiosity in the suburb is its residents' fascination with the large and hairy Avondale spider, immortalized in Avondale's statues, logos and pictures. This unlikely local celebrity achieved worldwide notoriety for its key appearance in the comedy horror film Arachnophobia.
Blockhouse Bay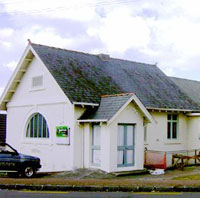 Found in the northern coast of Manukau Harbour, the suburb of Blockhouse Bay in Auckland was once an overland route used by the Maori, and was thus of great strategic importance in ancient and colonial times.

The residential suburb has a pleasant village atmosphere, with houses built in the 1960s and 1970s, small shops, cafés, and restaurants. More modern homes and buildings can be found in the sought-after areas that enjoy lovely views of Manukau Harbour.
Lynfield
Lynfield is bisected at the centre by a main road called The Avenue, which branches off into many streets leading to various areas in the suburb, such as a large local shopping  centre with a supermarket, restaurants, pubs, shops, banking facilities, and a doctor's clinic.
Residential properties for sale in this ideal suburb of Auckland City include 3-bedroom starter homes, 2-level 3- to 4-bedroom weatherboard and contemporary bungalows, and 4- to 5-bedroom executive homes overlooking the Manukau Harbour.
New Windsor
New Windsor is one of the older suburbs in Auckland, having been founded in 1865. Residents are mostly Europeans (53%) and Asians (35%) with post-high school qualifications. The suburb has its own primary school, the New Windsor School. It is also close to two institutions of higher learning, Avondale and Lynfield College.
The demand for quality homes in New Windsor is increasing, and has outpaced the supply of properties available.
Hillsborough
The leafy suburb of Hillsborough has sophisticated 2-level, 3- to 6-bedroom family homes and townhouses that are offered on a fixed price, through negotiations or auctions.
Hillsbourough has two shopping centres and good secondary schools such as Mount Albert Grammar School, Marcellin College, Marist College and St. Peter's College.
Three Kings
Three Kings derived its name from a small group of volcanoes, referred to as volcanoes within a volcano as they are situated inside a much larger and shallower crater.
The suburb has a supermarket complex and shopping mall, and a medical clinic. It has easy access to several schools, such as Mount Roskill Grammar School and Marcellin College.
Waikowhai
The tiny suburb of Waikowhai in Auckland lies between Lynfield and Hillsborough. It has a playground and a natural forest park, where long walks and camping are popular. Residents also enjoy strolling along Waikowhai beach, which unfortunately is not good for swimming.
Mount Roskill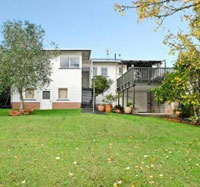 Mount Roskill is a suburb in Auckland, named after a nearby extinct volcano. The suburb is an ethnically diverse community comprising of 54 nationalities.

Mount Roskill is a choice family suburb, with well-regarded schools such as the Mount Roskill Grammar secondary school. It has a number of cafés and restaurants with international cuisines, a local shopping centre, general merchandise stores, a grocery and market, reserve parks, and two golf courses.
Residential properties in Mount Roskill consist of charming weatherboard or brick family homes, and modern flats and townhouses.
The suburb earned the title "Bible Belt of Auckland", as it has the most number of churches per capita in the country. While it is a relatively safe suburb to live in, minor gang activity has been reported here.

Wesley
The southwestern suburb of Wesley in Auckland is situated between Mount Roskill and Owairaka. It is served by the local state secondary schools Mount Albert Grammar School, Marist College, and St. Peter's College.
---