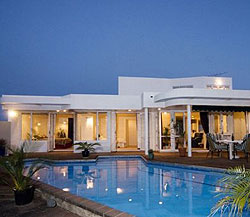 Auckland is the largest city in New Zealand. It is on an isthmus between the Waitemata and Manukau harbours. With its stunning views of the waters around New Zealand, Auckland also came to be known as the City of Sails.

Like Wellington, New Zealand's other major city, Auckland enjoys the richness of its natural surroundings even as it continues to grow and urbanize. Many of its suburbs are being gentrified, in the process of renewal and rebuilding that accompanies the influx of middle-class or affluent people into once-deteriorating areas.
Auckland is the country's retail and commercial centre. From the upscale shops and cafés of Ponsonby Road to the vibrant, multicultural and somewhat seedy vibe of Karangahape Road to the local food and crafts to be bought at the Otara Market on Newbury Street, there is sure to be something that will catch the shopper's attention. If you'd rather go for activities that set the adrenaline racing, you can try the 192-metre SkyJump from the tallest building in the Southern Hemisphere, bungee jump from the harbour bridge, go on a whale- and dolphin-watching safari in the Hauraki Gulf, or just go swimming in any of Auckland's gorgeous beaches.
---