A vast green borough, Aubing-Lochhausen- Langwied is the biggest borough in Munich. At the same time it has the lowest population density. There are still large areas of forest, farmland, and water here.
Aubing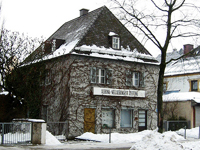 Aubing is a historic area, having being mentioned in records as far back as 1010 AD. It is bisected by the Munich-Buchloe railway line. Alt-Aubing, the old village area, still has some historic buildngs, including the Gothic and Baroque-style St. Quirin Church, with a Romanesque tower erected in 1480.

Neuaubing was developed in the early 1900s as a residential area for workers, especially railyway employees.
---